ECOLOGICAL SOLUTIONS FOR SOILS AND CROPS
BETTER SOILS LEAD TO BETTER CROPS
Our Soil Smart Solutions™ is a comprehensive soil and production program that focuses on multiple modes of action to address the three properties of soil – Physical, Chemical, and Biological (PCBs).
Each product stacks with the other to enhance and support the mechanisms in the soil and plant to build a stronger environment for your crops to thrive.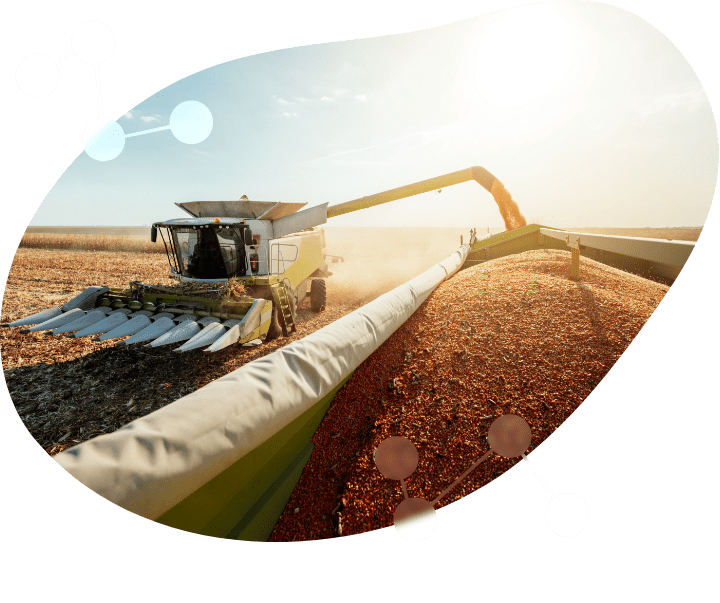 SOIL BUILDING AND FERTILITY MANAGEMENT
Bio-X was developed using our core biological fermentation process utilizing select strains of organisms to produce metabolites and other growth factors. In addition, Bio-X is fortified with multiple bio-stimulants providing a comprehensive consortium of beneficial actives.
This technology builds the  biological properties of the soil.
KEY BENEFITS
Enhanced biological activity
Increased uptake and efficiency of nutrients
Effective crop residue breakdown and recycling
Create better water holding capacity (Sponge effect)
Healthy soil
Rebuild non-productive land
COMPACTION, AIR, AND WATER MANAGEMENT
Electro-Dyne is a conditioner that reduces the shear strength of soil allowing for better air and water management.
This technology builds the physical properties of the soil.
KEY BENEFITS
Improve water infiltration and drainage
Reduce compaction
Leach salts
EARLY VIGOUR AND CROP ESTABLISHMENT
Stim-Gro utilizes our core fermentation process which contains microbial nutrients and minerals for the seed. This provides an immediate energy source when the metabolic processes begin in seed germination and plant development.  The technology builds the physical and biological properties of the soil.
KEY BENEFITS
Early crop vigour
Enhanced root structure and root hairs
Extended flowering
Nutrient conversion and uptake
Increase soil organic carbon (SOC) input rates
FOLIAR PROGRAM –  CROP HEALTH  – STRESS AND NUTRIENT MANAGEMENT
Dyna-Gro is a foliar blend with nutrients and stimulants providing a full defence system to deal with crop health, stress, and shortages. The nutrients are complexed for rapid uptake and absorption in a formulation that can be tank mixed with enhanced herbicide performance without crop setback.
KEY BENEFITS
Keep a healthy growing crop
Effective weed control with no crop setback
Fertility options to boost or correct deficiencies
HAY AND FEED MANAGEMENT
Probalite is a non-corrosive hay preservative, used for bailing high moisture hay and enhancing feed quality. It is produced with our fermentation technology that boosts nutrient content and digestion.
KEY BENEFITS
Non-corrosive
Prevent spoilage
Improve palatability and feed conversion
Herd health
Applied phosphate is not very mobile in soil, especially in dry form. Phosphate in a liquid form has more soil contact and movement in the soil water solution.
10-34-0 liquid phosphate is composed of approximately:
Polyphosphate quickly converts to orthophosphate in the soil, making it a viable cost-effective option for your farm.
READY TO UPGRADE YOUR SOILS?